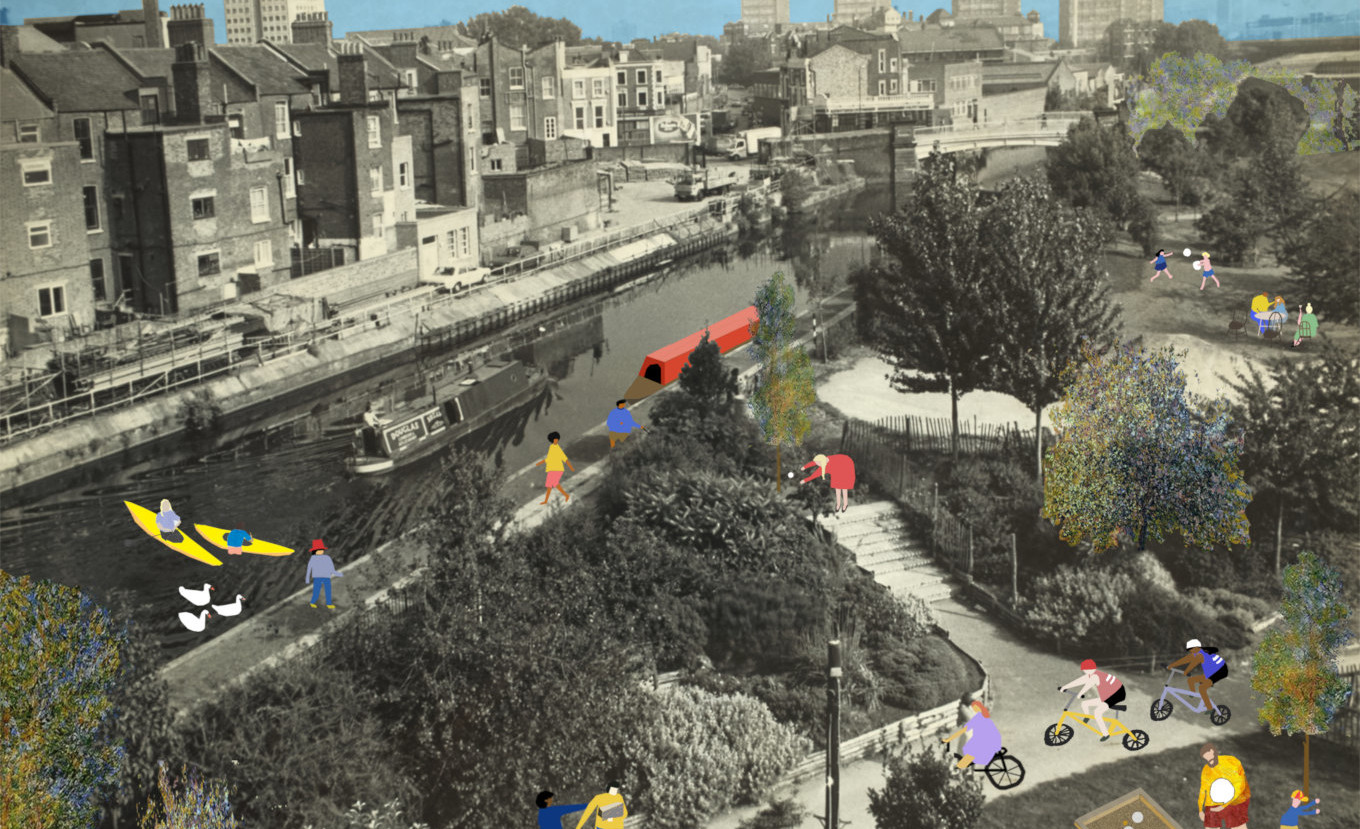 Grow Meanwhile
A community initiative aiming to secure a long-term lease for Meanwhile Gardens and the Factory Building site.
What are we doing?
The Factory site - a key part of the running of the Meanwhile Gardens and home to Metronomes Steel Orchestra - doesn't have a lease. This puts it in danger of being lost. This is our plan:
1.
Spread the word
Get the community involved and rally support for more grassroots designed spaces.
2.
Getting everyone involved
We hold regular drop-in meetings, we are engaging wiht garden users via a new Survey and preparing for our big Factory Building Open-evening in September!
3.
Secure the lease
In the Autumn of 2019, we aim to present the vision of the factory site to the council in the hope that they will grant us the land. We can then begin to fundraise and make our vision a reality!
4.
Long-Term Aim
Our long-term aim is to bring back community engagment, what we want is a "garden at the heart of our community" which everyone is able to enjoy. We want our beautiful, peaceful oasis to serve the community whose energy and vision has made our whole project possible. Get involved to see how together we can make this happen.
Here are some ways to get involved.
Come to an Event
click calendar entry for details.
Open Evening at the Factory Building - Our future
Join us for an evening of discovery, discussion and deliberation about the future of the gardens and the Factory Site. Refreshments, eats, and the Metronomes will be performing to keep us warm
Factory Building
156 - 158 Kensal Road W10 5BN
Wed 6th Nov
18:00 - 21:00
Tony 07549940564

Write on our Wall
We want to know what you think, if you can help or have any questions please get writing below.
Donate to Grow
Grow Meanwhile needs your support. Our vision for the future is to create a thriving community garden in the heart of the community.
We are raising money to make a short promotion film, flyers, t-shirts and so we can hold public events.
Meanwhile Gardens Community Association is a Registered Charity, number: 296921.

Donations via Paypal, no account needed, or
Supporter's name (leave blank if prefere to remain anonymous).
Donated: £80.00
Target: £420.00
Duncan donated £50.00 on the 03 Jan 2020"I am hoping my donation will be used to improve the gardens (rather than films and flyers) - I think it is a great space and hopefully we can continue to make changes which keep it clean and welcoming."
Jacob donated £10.00 on the 18 Jul 2019"We love Meanwhile Gardens, a brilliant community initiative for everyone to enjoy!"
Lizzie donated £20.00 on the 17 Jul 2019"Meanwhile is wonderful. Let's keep it as it is for everyone, always."
News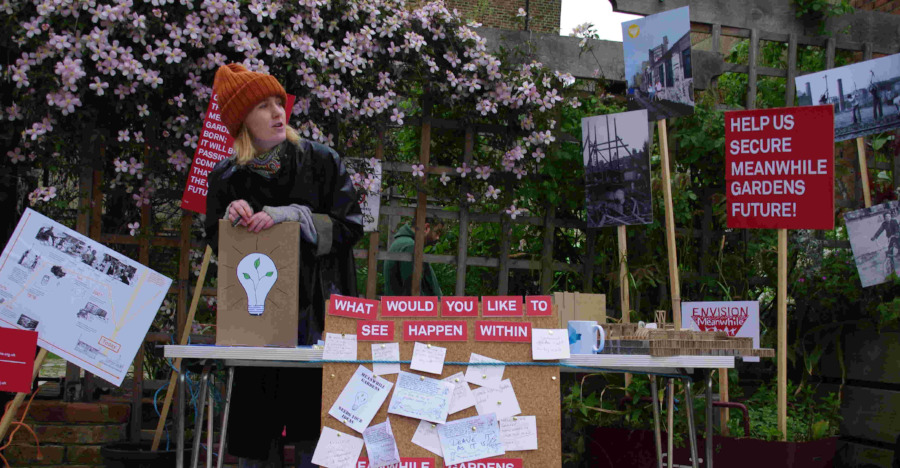 One year on
Celebrating what we've achieved and looking at where we are now..
Posted on 17 Feb 2020 by Tony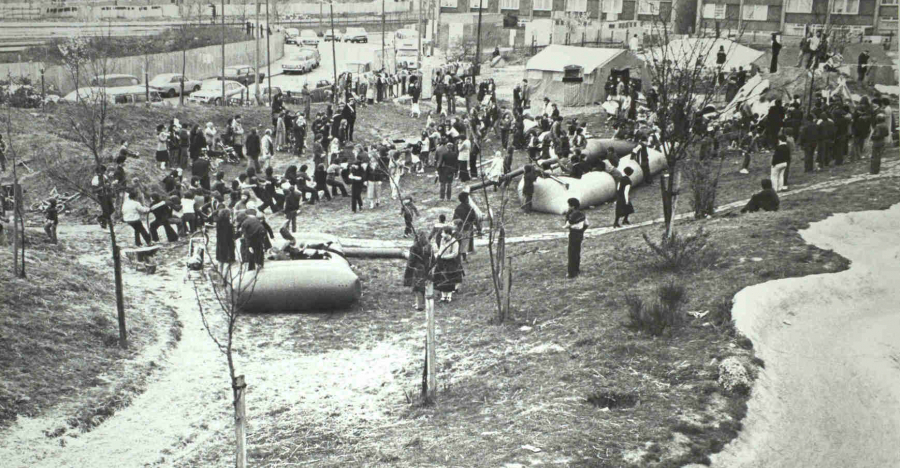 Our history
Our tenure at the Factory building is precarious
Posted on 28 Jul 2019 by Tony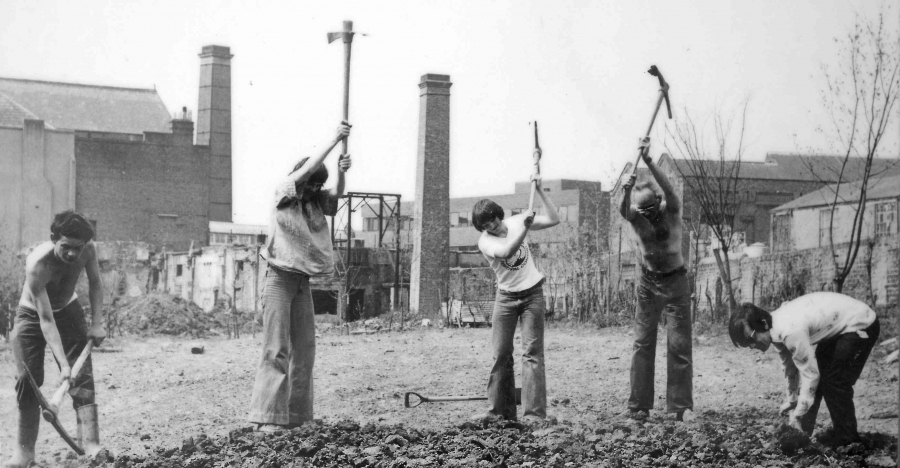 Community Empowerment
What is empowerment and why is it at the heart of our vision?
Posted on 17 Apr 2019 by Tony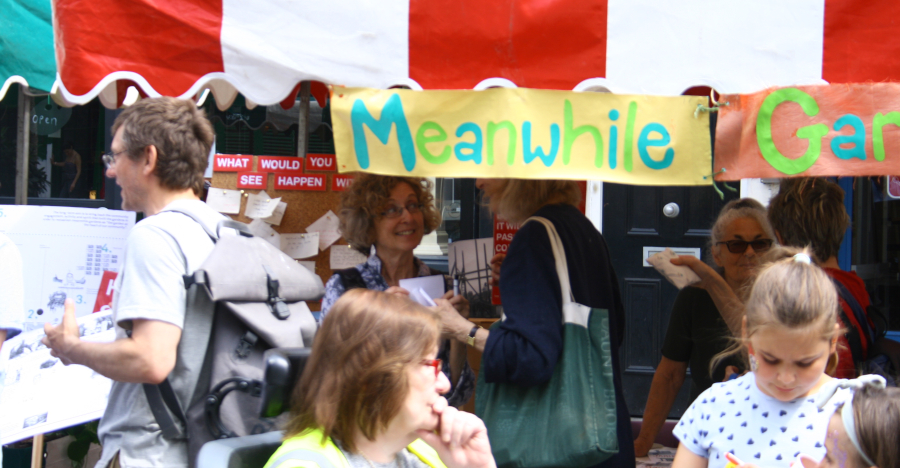 Our Story
We've met lots of people, we've got the word out ..
Posted on 14 Jul 2019 by Tony
Your vision
The gardens are so inspiring - a completely different type of space in the inner city. Can we organise weekend community gardening events - planting, cooking etc? What does it take?
Tony
I would like the skate park improved, snore, snore, snore ... wake up, I want to go to Meanwhile Gardens now!
Reuben
I've always thought it would be good to have somewhere to get a coffee or cold drink while enjoying the restful atmosphere
lotoole
It doesn't need improving. It's a wonderful place and has been a life saver for me and my daughter
Sue
To be honest, I strongly hope that there will be no changes made to the gardens, except general upkeep and maintenance. Over the last years, some bushes and trees were removed, so it'd be nice to get replacements, but other than that, I would love for it to stay the way it is - free of commercial activity, clean, green, beautifully planted, with benches, quiet. It's an oasis for all of us who live so close to the Westway, Harrow Road, the W Park bus garage and train station, the train line itself, and the Heathrow flightpath not too far away.
Katarina
Need public toilets
Anon
Add bins. Rubbish and dog poo. Improve the tow path. Control cyclists .drinking fountain. Mobile coffee stall. Back to events and music. Festival atmosphere. Child friendly
Valoni
I walk through Meanwhile Gardens regularly. I wouldn't want anything to change. I would like to see the gardens continue to have peaceful space and play space. It is good that the community have came together to create this wonderful garden.
Josie B
Excellent idea. I will support this very worthwhile initiative and pledge £15 which I will drop off when next passing.
Mark
I'm up for helping, I used to teach permanent culture, and and a registered Beekeeper/ teacher mentor, I would like to see a herb garden and beehive in the area
Hugh
Hey- love the initiative, and would love to support any way I can. Please can you let me know how? Tom x
Tom
I live nearby and appreciate the greenery and wildlife but above all the composting facility. I would like the latter to be developed in order to get more locals using it if possible and this way reduce the amount of waste that goes into our bins.
Constantinos Zegos
I'd like to see the space kept free of coffee stands, it hasn't been commodified yet and that's what I love about it. It's a special, soulful and homemade space
Ottilie Carter